WINTER WEATHER JANUARY 6, 2017
Please stay weather aware today and into the coming weekend. The National Weather Service has placed Franklin County under a Winter Weather Advisory with snow accumulations of a dusting to one inch of snow from the first band of snowfall this morning and an additional 1/2 inch possible accumulation from the second band in the late afternoon to early evening tonight.

If travel is necessary once snow has accumulated, use extreme caution on the roadways, bridges and overpasses. Remember to leave extra distance between your vehicle and others when traveling in icy conditions. If travel can be delayed, do so until road conditions improve. Please DO NOT travel on any roadways that are CLOSED.
Wind chills may become as low as 0-10 degrees in our area, so please use caution if you are going to be outside. Remember to shelter any outside animals. Check on any elderly family or friends to make sure they have sufficient heating.
Currently we do not have any road closings.

Remember, MOVE OVER FOR EMERGENCY VEHICLES, it's the law.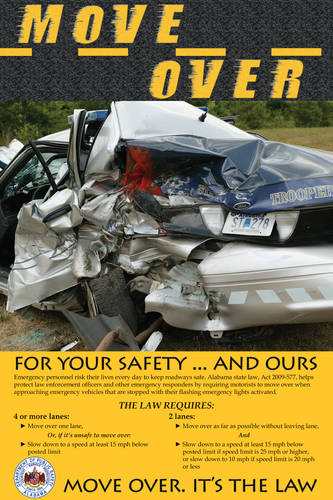 CLICK HERE FOR LARGER DETAILED FLYER
Check back here during inclement weather for further updates on road conditions.