***SEVERE WEATHER ALERT, DECEMBER 23-24, 2015***
Please stay weather alert for the next couple of days. The National Weather Service has issued a hazardous weather outlook for North Alabama. A volatile severe weather episode is expected across the Tennessee Valley during Wednesday and Wednesday night into Thursday morning. Some thunderstorms may become severe. Primary hazards from these storms will be damaging winds and large hail. Tornadoes are also possible especially Wednesday afternoon and evening.
Currently we do not have any road closings. However, please pay close attention to any road construction areas, specifically for the posted speed limits and workers that are present.
Remember, MOVE OVER FOR EMERGENCY VEHICLES, it's the law.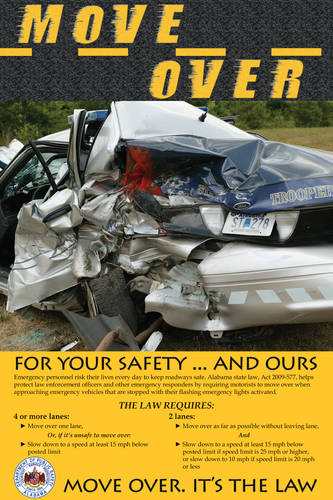 CLICK HERE FOR LARGER DETAILED FLYER
Check back here during inclement weather for further updates on road conditions.